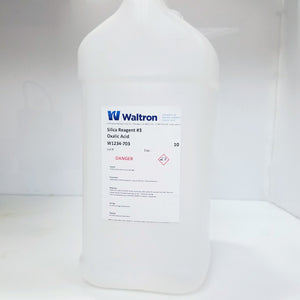 Oxalic Acid Reagent #3 for Swan COPRA Silica analyzer, 10 Liter
W1234-703
A larger version with 10 liters of Oxalic Acid Reagent #3 for Swan COPRA Silica analyzers.  Our quality chemicals are now available for these analyzers at a great price.  
There is no mixing required. The chemical is shipped ready to use!
This is a one month supply. If you would like multiple months just order as needed.

Note: Special Handling is required.
 These chemicals are ready to use Part Reference: A-85.420.130 and A-85.420.100
---
Frequently Bought With