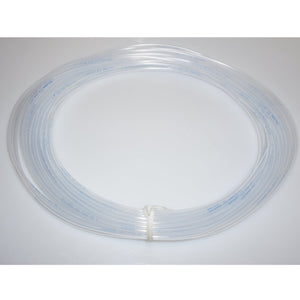 Tubing PE Lined 4.0mm OD x 2.5mm ID x 50m
N1016-231
PE lined EVA Natural for a great price.
This tubing has a polyethylene liner with an ethyl vinyl acetate shell which provides higher pressure and vacuum capabilities than other products on the market.  The PE liner makes it very resistant to the absorption of liquids, providing a neutral and stain free environment that remains translucent.
Tubing is sold in 100 ft. rolls.
Great durability and  flexibility
Excellent chemical resistance
Temperature range -60F to 160F
Meets FDA standards
Low flow friction coefficient
Wall Pressure up to 72 psi @ 70F